Paula

- Cosmetologist

Paula is a licensed cosmetologist and graduate of both the esteemed Stuyvesant School of Cosmetology and the Marvel Beauty School. Paula is the president of The Radical You! Inc., a successful and growing salon, spa, beauty and imaging business and owner of Beauty Lounge Salon and Spa. Paula recognized the need to help improve the self-esteem of women, as well as the men in her community, both in terms of cultivating their inner beauty and optimizing and enhancing their physical and health attributes. Current advances in the hair industry within Canada and throughout the entire world.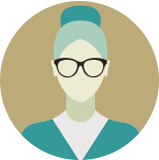 Saira K

- Advanced Esthetician, Hairstylist, Makeup Artist

Saira is experienced with over 7 years in Medical Aesthetics, Skincare, Makeup Artistry, Hairstyling and Beauty Coaching. Being personable and passionate aids to her success in making clients feel comfortable, and confident in their own skin!

Extensive training and specialty skill building has helped sharpen Saira's skills and techniques. She also specializes in Bridal Makeup, Eastern Bridal Hairstyling, Eyelash Extensions, Pageant Coaching & Self Image Training. She believes that with the right tools, stylists and aestheticians can change the lives of many.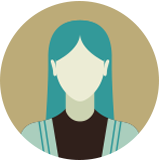 Olena

- Medical Esthetician

Olena is passionate in achieving results, that make patients feel confident about their appearance, Olena is one of our best laser and skin care technician.Graduating from Humber College Institute of Technology with a Diploma in Spa Management and Medical Aesthetics, Olena effortlessly makes you feel at ease during your experience at Beauty Lounge and Salon. Her friendly nature and years of experience allow her clients to have the calm and healing experience they so desire. Olena always has the best interest of her clients in mind, if you have any questions, feel free to give her a call.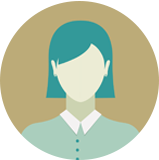 Francis

- Registered Massage Therapist (RMT)

Francis is a valued member of the Beauty Lounge Salon & Spa Team. He graduated from Trillium College's Massage Therapy program. He has a particular interest in trigger point and fascial release work. He hopes to soon further is studies and own his skills in the treatment of myofascial and nervous system disorders. He has an extensive background in medical laboratory technology and has lectured in both life science and business studies fields. Francis enjoys a wide range of interests, both somatic and intellectual in nature. His combination of intelligence and willingness to learn makes him one of premiere RMT's in Ontario.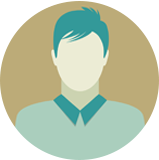 The Latest Testimonials
Read Real Beauty Lounge Stories From People Like You